May 23rd, 2014
Hello Everyone! Welcome to spring at its finest! Hope you all had a wonderful winter and found many things to keep you busy and happy! I spent most of the winter doing what I love to do painting! The subject that I kept doing over and over to ensure I had enough originals was this Loon! Loons have a very special place in my heart as it was something that brought my father and I closer together! My father build custom made acoustic guitars and did carvings as another outlet of with masterful woodworking skills! My father carved loons and then would hand them off to me to paint and they would be mounted on a wood plank our combined masterpieces were created. My father has since long passed and the final carving has been painted and hung proudly with family but I continue to yearn the painting of a loon. I promised myself that when I found the perfect picture of a loon I would attempt to recreate a painting of the beautiful loon. I meet a fellow artist and friend Shelley Prior and low and behold she had the most amazing shot of a loon ready for flight and I knew that was the one! So in memory of my father I painted this loon and will continue to paint more originals so that my whole family with also have loons in their wonderful family memories! Hope you all have a wonderful creative inspiring day!
October 22nd, 2013
Hi everyone:
It's been a while since I blogged, between my wonderful role as Nanna, my Moms continued battle with cancer and being busy in my studio it has been a busy life to say the least! Well my paintings are finally out there, besides what is hanging in people's personal homes. I was given an amazing opportunity to have my art displayed at a fine dining restaurant:). The theme requested was Mediterranean and so the paintings done specifically for this restaurant "Clarkson Mediterranean Bistro" located in Mississauga, Ontario Canada are a variety of landscapes and still life items found in the Mediterranean! The originals can be purchased directly at the restaurant! While there enjoy one of their many superb dishes! If you are interested in purchasing a print instead you can do so at this website! In galleries choose painting to find mediterranean paintings amongst my other pieces. Perhaps you just want greeting cards, there is a wide variety of sizes and finishes to choose from. Any of my paintings and photography can be purchased as an iPhone case at my website www.brendabrown.pixels.com Thank you very much for your continued support! If you have any questions please feel free to contact me via email. I also do commissioned pieces from your photograph :)
May 22nd, 2013
Hello everyone, I have entered the below images into a contest. The winner will have their image on a international TV Commercial with the Artist details in the bottom with the commercial airs! As far as I know the only way the public can vote for us is through their Facebook accounts so if you have a Facebook account I sure would appreciated it you have a look at my images below and cast a vote! Greatly Appreciated!

http://fineartamerica.com/contests/national-tv-photo-contest-2.html?tab=vote&artworkid=7141588

http://fineartamerica.com/contests/national-tv-photo-contest-2.html?tab=vote&artworkid=6870943

http://fineartamerica.com/contests/national-tv-photo-contest-2.html?tab=vote&artworkid=6431856
May 17th, 2013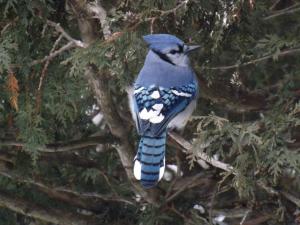 Come follow me on Twitter @BBrownArtist
Hello everyone, hope life is treating you all well and you are enjoying your every days! I have joined twitter, yes me the know nothing about social media! I am thoroughly enjoying learning new things, tweeting beautiful photography and artwork of not only mine but other fantastic artists I know! Who knew that there was so much information and knowledge to be found on Twitter! I really look forward to seeing you there!
April 19th, 2013
Spring is finally here and I am so excited to see the plant life popping out of the thawed ground, the birds returning from their winter getaway and the sunshine. I am always adding new work so be sure to visit often for everything new!

Exciting news, I am now on Twitter so be sure to Follow me @BBrownArtist for updates on what I am working on, upcoming events and new postings!


javascript: validateform();
March 29th, 2013
This is my first blog ever!

I wanted to thank you for visiting my site and checking out my Photography and Artwork. Please feel free to contact me with any comments you may have regarding my work. If you have any advice on blogging that you wish to share with me again please feel free to contact me as all help is greatly appreciated.

Please visit often as I am always working on something new! I just uploaded the following picture of a thatched house in Ireland and hope you enjoy the bright colours as much as I do.




Kind regards,Brenda